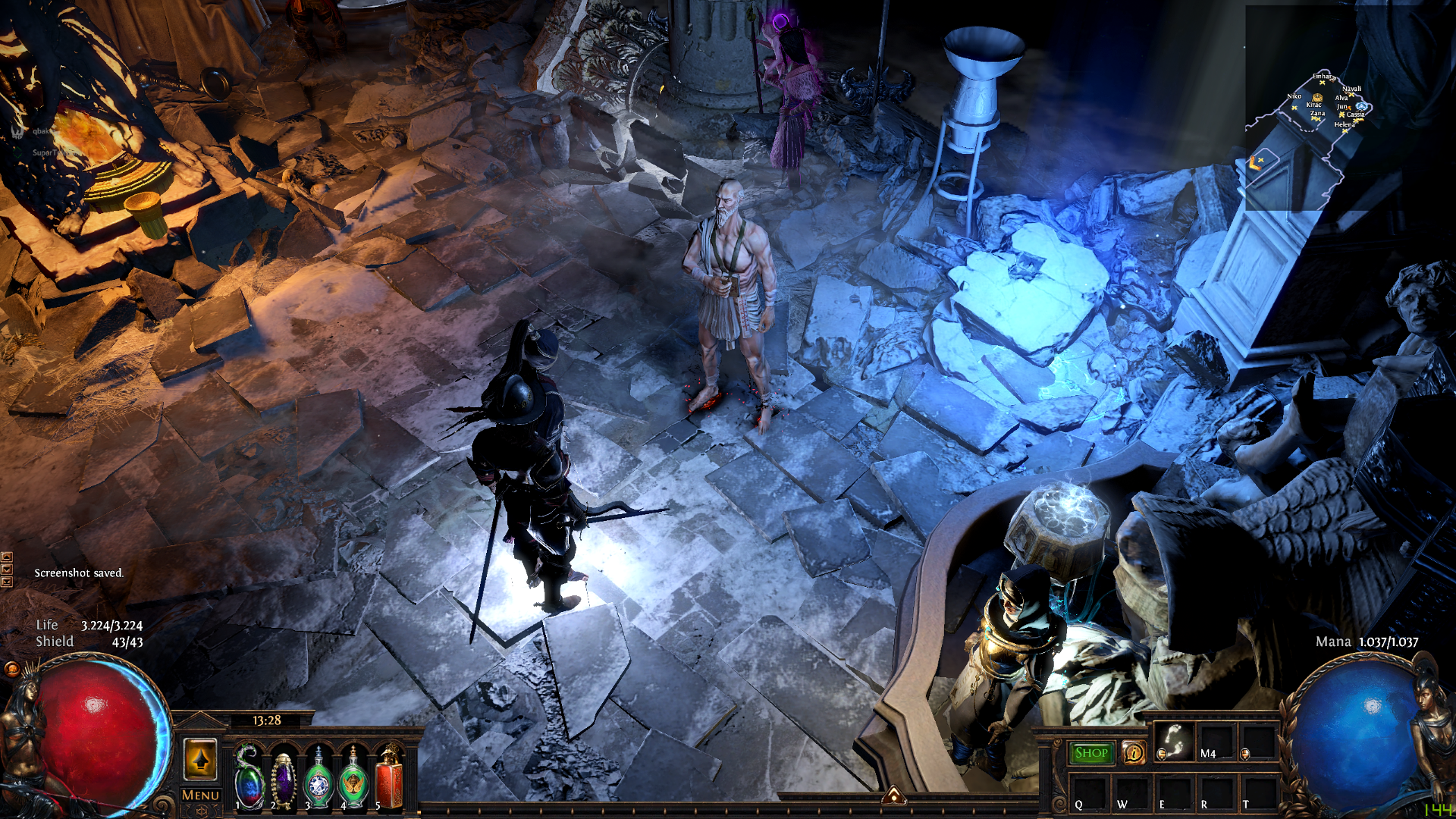 simple and small hideout based on the dark side of divided. good for fast mapping. enjoy!
More cozy and compact hideouts coming soon!
In case you got the problem that certain objects move position after changing zones oder game restarts just do the following:
1. hit edit
2. move npcs, stash, waypoint, map device and crafting bench one position left and back to original position (you can do this just by hitting arrow button left and arrow button right after)
3. export hideout
4. now everything should stay in place!
Hideout version: 1.0.0
Total decorations: 117
Uses MTX:

No



| Decoration name | MTX | Count |
| --- | --- | --- |
| Alva | No | 1 |
| Crafting Bench | No | 1 |
| Einhar | No | 1 |
| Guild Stash | No | 1 |
| Helena | No | 1 |
| Jun | No | 1 |
| Kirac | No | 1 |
| Map Device | No | 1 |
| Navali | No | 1 |
| Niko | No | 1 |
| Sister Cassia | No | 1 |
| Stash | No | 1 |
| Tane Octavius | No | 1 |
| Waypoint | No | 1 |
| Zana | No | 1 |
| Crypt Fire Pit | No | 1 |
| Clay Pot | No | 3 |
| Barrels | No | 3 |
| Cloth Sack | No | 1 |
| Webbed Remains | No | 14 |
| Sandy Grave | No | 5 |
| Oriath Ground | No | 5 |
| Blue Light Beam | No | 4 |
| Triumph Fountain | No | 2 |
| Relic Pile | No | 4 |
| Metal Relic Stand | No | 1 |
| Tiny Relic Stand | No | 1 |
| Oil Lamp | No | 1 |
| Discarded Sheet | No | 4 |
| Ghostly Fog | No | 2 |
| Highgate Column | No | 2 |
| Shrouded Furniture | No | 6 |
| Water Fog | No | 3 |
| Golden Vessel | No | 1 |
| Snow Drift | No | 4 |
| Broken Painting | No | 1 |
| Cathedral Tiles | No | 19 |
| Oriath Brazier | No | 2 |
| Pillar Debris | No | 1 |
| Oriath Rubble | No | 8 |
| Sand Tracks | No | 1 |
| Oriath Statue | No | 3 |
Latest version: 1.0.0
| Version number | MTX | Publish date | Total favor | Total decorations | Downloads | Link |
| --- | --- | --- | --- | --- | --- | --- |
| 1.0.0 | No | 2020-01-20 12:36:56 | 479,570 | 117 | 4564 | Download |
1.0.0 | 20 Jan 2020 - 12:36
Initial release